Matti Klenell - Stanna här en stund / Stay Here A While, Värmlands museum, Karlstad, 2021

Early 2020 I was invited by Värmlands Museum in Karlstad to do an exhibition in their beautiful museum building located on a peninsula in the city centre with the Klarälven river delta floating by on both sides.
The museum consists of two buildings. The original one was designed by Cyrillus Johansson in 1929 and is one of the finest and most special architecture moments from the Swedish Grace era. It is strongly influenced by Chinese architecture that gives it the character of a temple or a shrine.
In 1998 an extension, designed by Carl Nyrén, was added to the original building and this addition both challenged and followed the original masterpiece in an incredibly skilled and very personal way. Just as in the original building the Asian influences are strong but here carried out with a more raw expression that brings Japanese building traditions to mind.

I am born in Gothenburg but raised in Värmland where my family also derives from. My high school years were spent in Karlstad and my grandparents actually lived right across the river from the museum and from the exhibition space I could see the house where they spent their last years. My first employment as an architect was at Nyréns Arkitektkontor in Stockholm and my very first task when starting there was to help out with designing smaller furniture fittings for the Värmlands museum extension that soon was about to open.
To return here 22 years later to exhibit therefore became a story about closing many circles and it became an opportunity to discuss how the importance of origin and location and local traditions has shaped my work as a designer.

The 650 m2 Nyrén hall with its impressive 6 meter ceiling height and large characteristic windows facing the river was divided in to five chapters describing distant and nearby places that has been important inspiration for my work.
To arrange the objects and lead the visitor through the exhibition a transparent wall system was created. Its pine construction resembles something unfinished and ongoing. The grid work also deliberately connects to the architecture of the museum buildings. As for the objects on display, the exhibition design itself became an exercise in using the location as inspiration for form and context. The buildings together with their outside surroundings became a part of the total exhibition experience.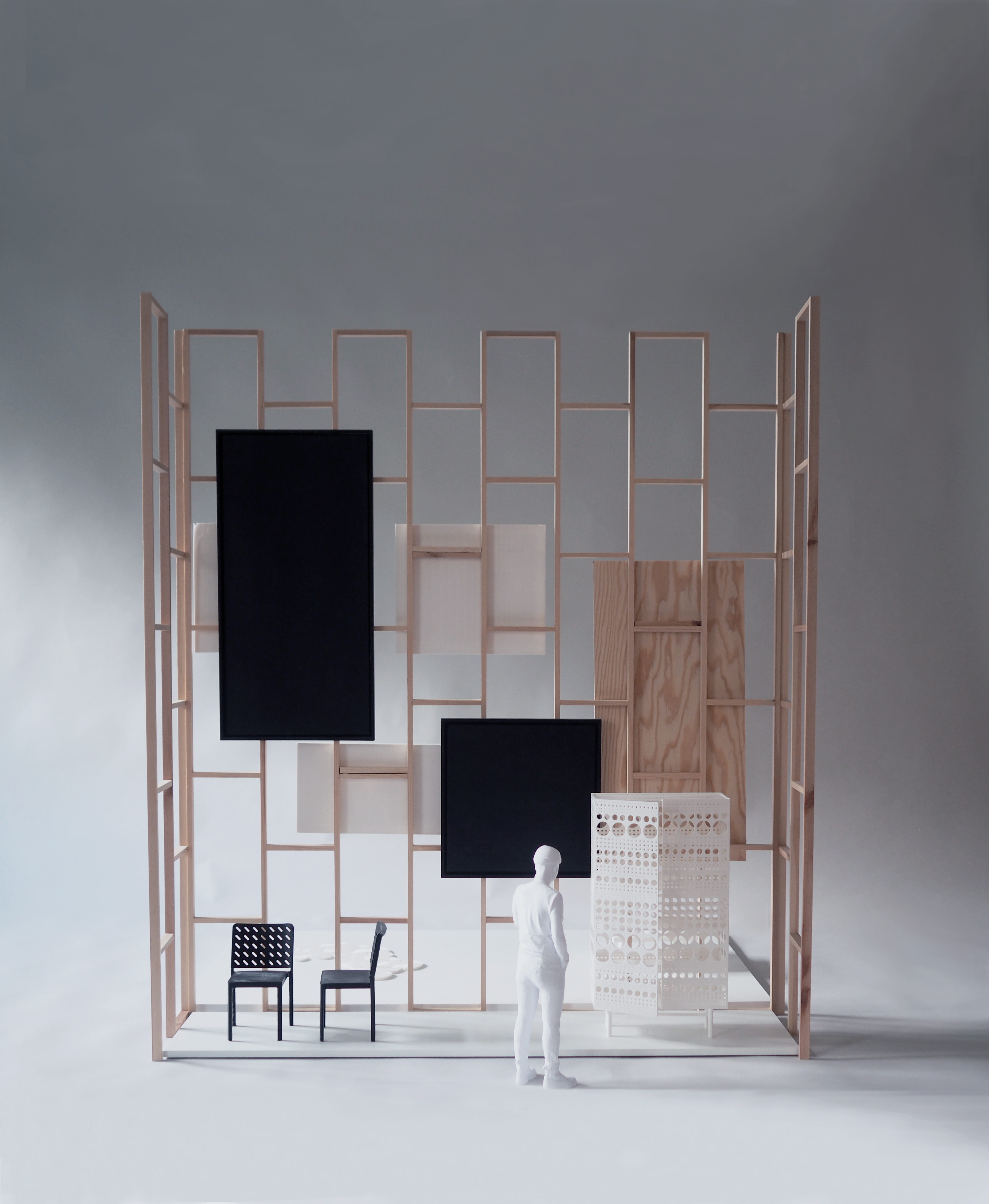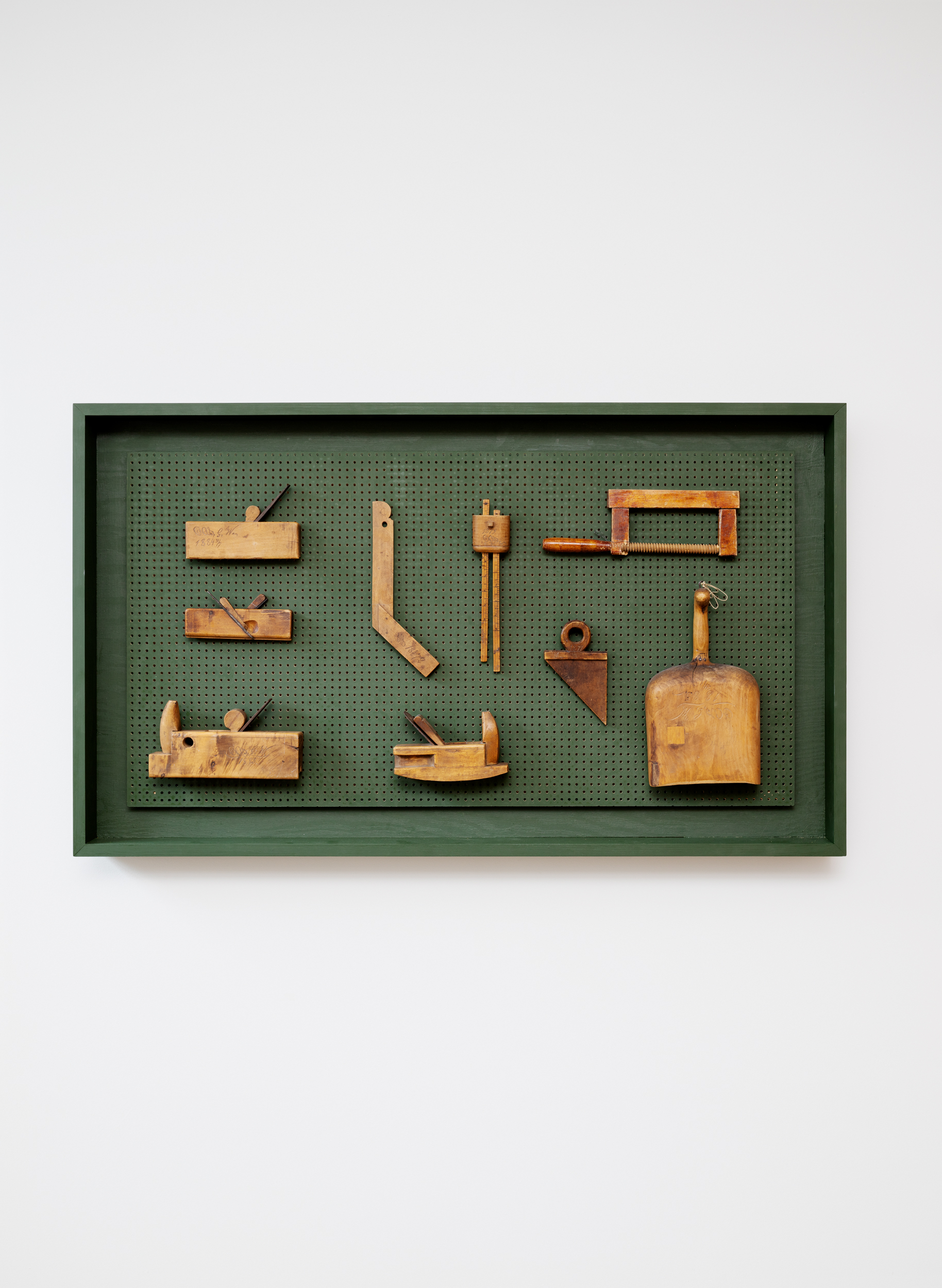 #1
Finland

Sweden's neighbouring country in the east has always had a special place in my life. Much because of my name – I am constantly asked if I come from Finland – even though I have not had any relatives from there for many hundred years. A relationship has been built up to the place in a rather backward way, since I actually did not come to visit Finland until adulthood.
The country is a role model in many ways when it comes to architecture and design. During my years of study at Konstfack, I was inspired by historical favourites such as Alvar Aalto and Ilmari Taapiovara. In vain I tried to get an exchange year in Helsinki. Artek, Marimekko and Iittala – all manufacturers with a clear artistic attitude and skilled brand strategy – quickly became producer favorites.

When I first became interested in glass design, the Finnish ceramicist and glass artist Kaj Franck was an important inspiration. This led further on to the discovery of the work of Tapio Wirkkala and Timo Sarpaneva.

In 2008, the glass artist Oiva Toikka unexpectedly became my entrance ticket to Finland, when I was asked by Iittala if I was interested in reinterpreting his classic glass birds. It was, of course, an irresistible mission, and the beginning of a relationship that is still alive and developing. Traveling to Helsinki has become an important and natural part of my professional life. Over the years, I have acquired a rich and important network of friends who mean a lot to me on several levels.

The Finnish design tradition is similar to ours but at the same time carries something very unique. It has a functional straightforwardness that constantly strives for maximum expression with the least possible means. It is seldom lavish, but always dazzlingly rich in its expression. In addition, there is a concern for people that I have learned to appreciate and try to bring in every work.





#2
Nationalmuseum
Stockholm

The NM& project for the interior design of the restaurant at the Nationalmuseum took place 2015 to 2018 and came to address the importance of the place almost directly. For me as a designer, the place is often present as inspiration, prerequisite or a goal. In an increasingly uniform world, the local is becoming increasingly important – the origin give objects a distinctiveness. Even if you work with wood everywhere in the world, it is done a little differently depending on where you are. It is the same with ceramics or glass, the production has developed in different directions depending on location. At the same time, there is a global exchange of ideas today, where traditions are shared, mixed and renewed. That was the starting point with my colleagues Carina Seth Andersson, TAF Studio and Stina Löfgren when we took on and formulated this special assignment.

In a collaboration in Taiwan a few years earlier, we had used traveling as a method of formulating a concept. Now we chose to do the same. We traveled around the country where we grew up, where the habit easily settles like a veil over everything that can be seen. We helped each other to observe crafts, history and landscapes in a way that gave new color to familiar things we thought we had already looked at enough. We found a palette to start from and maybe it was on the way home from the porphyry quarries in Älvdalen that everything started to fall in place.

The interior is based on the studio and the workshop as a common reference for everyone involved in the design. In a house full of masterpieces, we have focused on the investigative process in creative work. We have tried to put both ourselves and our collaborators in new contexts and encourage everyone to try new ways.

All collaborations were named NM&, inspired by the inventory numbers in the museum's collection. It has been a collective effort spreading out from the core that reaches both near and far away. Textiles were woven in Värmland, woodcuts were printed in Örnsköldsvik, glasses were blown in Boda. Sometimes we ended up further away from the center than we could have imagined. The family NM& became just as motley and unpredictable as we hoped when we began our journey.





#3
E4
Sweden

The artery for Swedish design is named E4 with its crescendo somewhere around Värnamo. The motorway exits south of Stockholm lead to places such as Kosta, Nybro, Kalmar, Valdemarsvik, Vaggeryd, Skillingaryd, Bor, Älmhult, Målilla and Boda. They are all seats of learning for those who work with industrial design. It can be a breeding and quite harsh environment, but very vital when you get to know it. We have not always got along well with each other but neither of us have given up and slowly, slowly we have started to reach an understanding on our own terms.
The Småland region is also a short but important part of my upbringing. I lived in Orrefors for a while when my parents studied at Glasskolan. I was four years old in 1976 but the scents, colors and people in the Kingdom of Chrystal have been significant in shaping me and have certainly contributed to my choice of profession. For a few years now, I have been involved in glass production here. Both in connection with the work for the chandelier at the Nationalmuseum, which was done together with the Glass Factory in Boda and through design assignments at Kosta Boda, the oldest glassworks still operating in Sweden.





#4
Heleneborgsgatan 38
Stockholm

The studio at Södermalm has become an increasingly important place for a varied in-house production of objects. The work is usually done in collaboration with skilled assistants who have come to work for a limited period before returning to studies or moving on in working life. Some stay a short time while others stay longer. Some return. While present, the daily work is influenced in new directions. The dialogue between us is an unfailing driving force and I am constantly surprised by the power existing in collective work, when several people is working in the same direction.
There are also creative people who rents a workplace in my studio and inspire in new directions. A third group are colleagues who come by, stay for a while and collaborate within the framework of a temporary project. All are important people for exchanging ideas and developing things together. Our ongoing discussions have sometimes grown into bigger and very special projects. 2020 and 2021 were years of involuntary isolation and hence the dimension of local production was strengthened even more and the projects were developed longer. The work in the studio is personal and exploratory. Getting there and allowing yourself time to stay is crucial to everything I do.





#5
Asia
China, Taiwan & Japan

The meeting of East and West is a recurring theme in art, craft and design. The two buildings of Värmlands Museum are wonderful examples of such a cultural exchange with their features from Chinese building tradition placed in a Swedish context. The japonism of the artist group Rackstadsgruppen has largely shaped the image of Värmland's art. Cultural interaction drives development both forward and in new directions in both Asia and Europe.

In my work, Asian design traditions has always been near. The reason for this comes mainly from my early collaboration with Japanese clients who gave me the opportunity to travel and work in Japan. Over time, the networks developed and in 2012, together with the illustrator Stina Löfgren, I made the first trip to Taiwan to begin a collaboration with the National Taiwan Craft Research and Development Institute (NTCRI). To me, Taiwan is a dynamic cultural intersection with a mix of influences from China, Japan and Polynesia. It is ultra-modern and ancient at the same time. Every stay fills one up with impressions to the breaking point.

The theme of the project was to develop traditional Asian lacquer techniques in collaboration with skilled craftsmen. Soon, TAF Studio and Carina Seth Andersson joined the group. We made a total of 21 trips to Taiwan and visited many factories, craftspeople and artists all over the island. The result was a mixed collection of objects influenced by Taiwanese craftsmanship and everyday life but surprisingly cohesive despite our different expressions. The project was named A New Layer and the name refers to how varnish is applied in thin layers until the right surface and gloss is created.