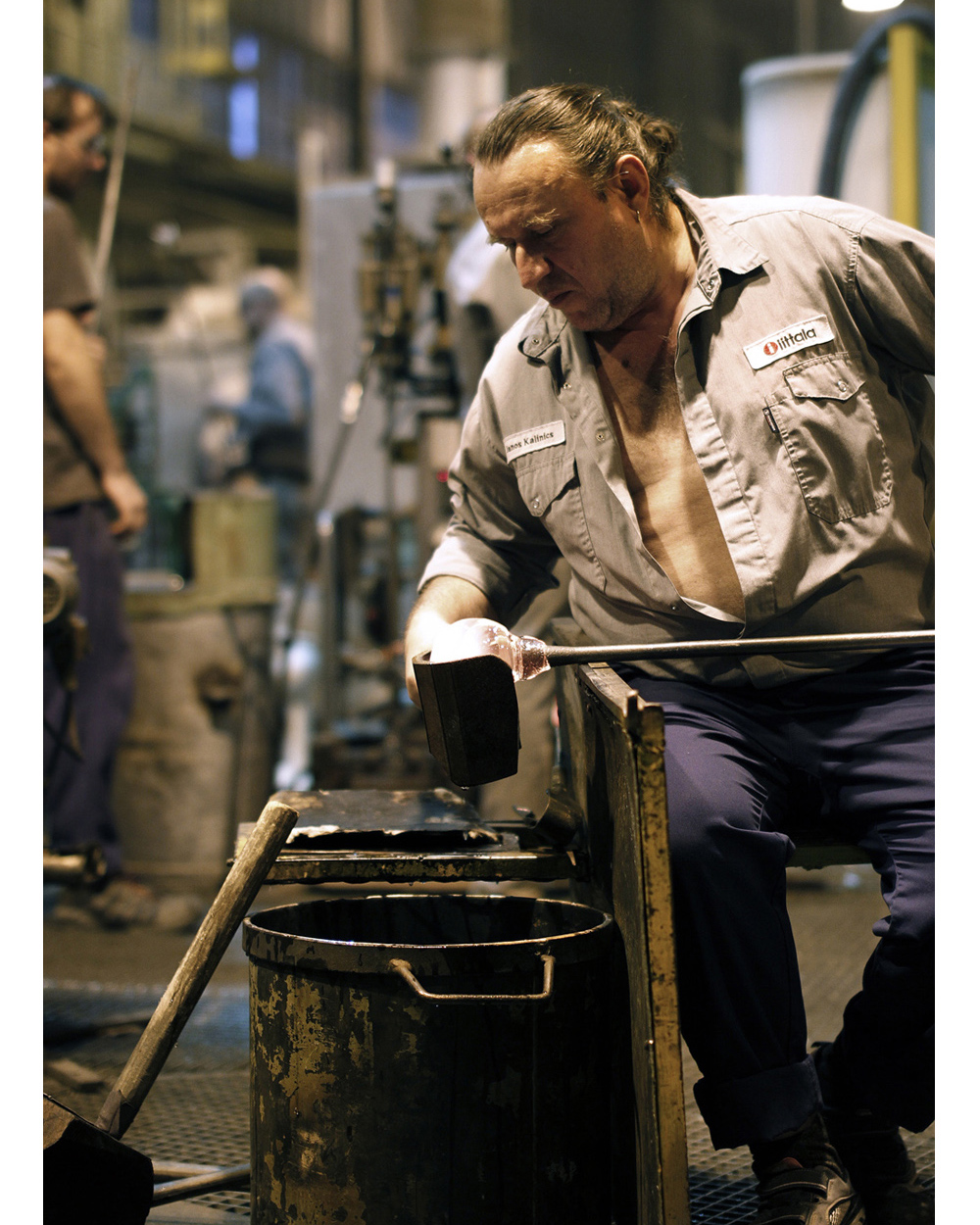 Kokeshi, Iittala, 2011


In November 2011 I was invited to Iittala factory to research and develop ideas for the factory's blown glass production that since long time back is most known for- and heavily dominated by the production of Alvar Aalto's Savoy vase. The topic of the workshop was therefore to work on alternative designs that could be suitble for their handmade factory production.

My contribution became 3 vases that could be stacked in to each other and then form a sculpture that resembles a doll like figure. In many ways it was a continuation of a recently finished project I had done for the IngerMolin Gallery in Stockholm named "Kokeshi" and due to its resemblance with souvenirs it also related slightly to the previous "Birds by Klenell" project I had done for Iittala the year before.

In the end my project never reached the store shelves except for a small and signed limited edition that was presented in the Helsinki Iittala store in 2012.