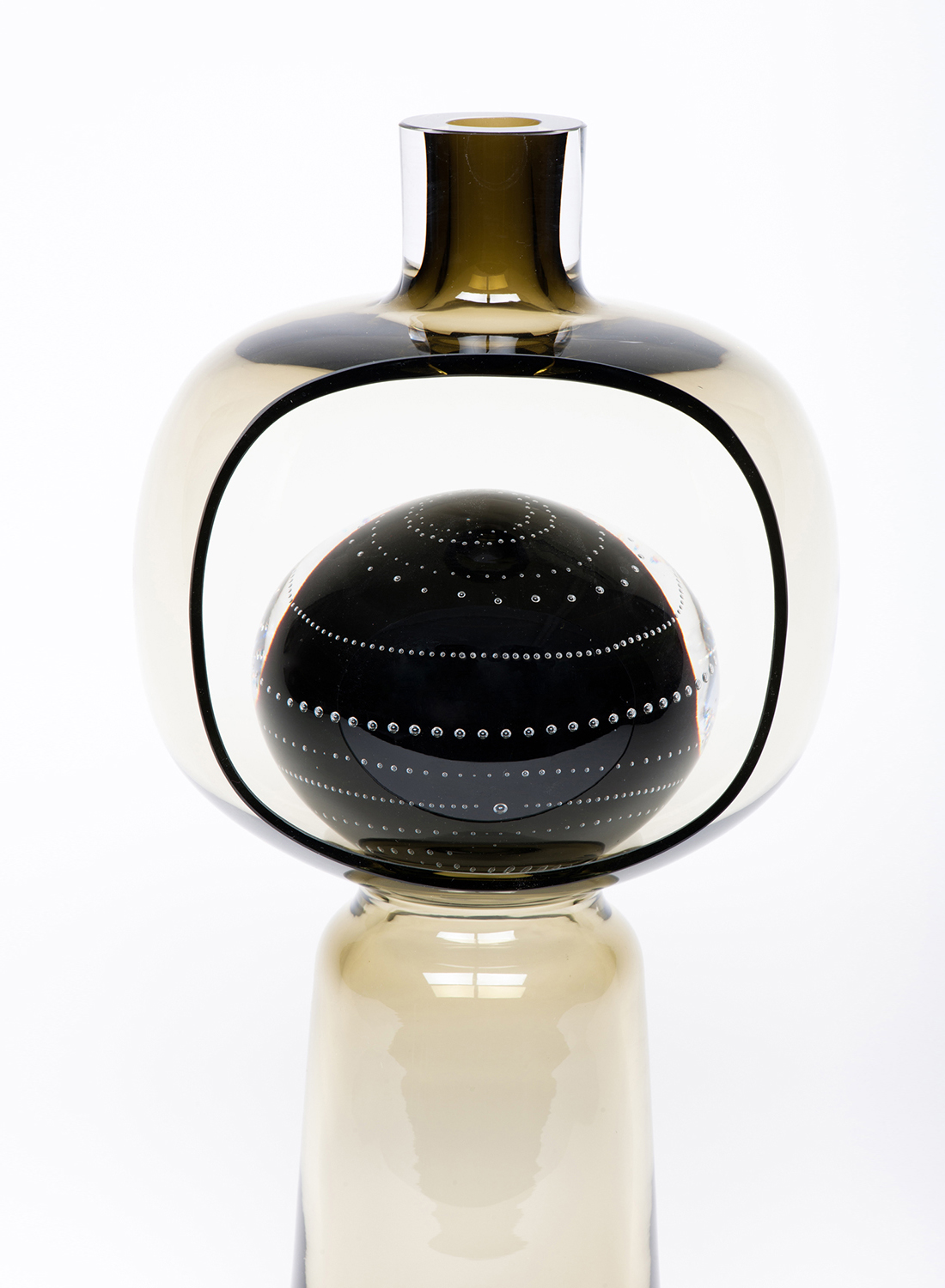 Kokeshi, Galleri Inger Molin, 2011


Kokeshi is a turned and painted Japanese wooden doll. They were invented in the late 1700s or early 1800s to be sold as souvenirs to bathers. Today the city of Sendai is the center for traditional kokeshi production.

My projects in glass are often closely connected with travelling as a large and important part of the process. Over the past ten years I have visited and worked with the material in the USA, Czech Republic, Finland and Sweden.

All of theese countries have strong and unique traditions in glass making and each project has provided new experiences that I have tried to memorize by collecting small samples from each place as a recollection of the material's potential. Theese material sketches has grown to a considerable amount of memories connected to my working process.

Sometimes theese samples has served the inspiration for new projects, but often they only become souvenirs on the shelves in his studio. The objects in this exhibition is based on theese souvenirs and consists of a number of themes with the memory image as a starting point.

The project was executed at the Ajeto Glassworks in the Czech Republic and at the Iittala Nuutajärvi glass factory in Finland.
It was then presented as a solo show at IngerMolin Gallery, Stockholm.

Size: H 290 mm - 470 mm.